UNDERSTANDING FLOORING
HERE'S A GUIDE THAT WILL ENLIGHTEN YOUR CHOICE.
You're looking for hardwood flooring and you don't want to go wrong, which is only fair considering the immense impact this choice has on your room and your home's ambiance. By taking the time to read this section, you're already taking a step in the right direction. Making THE right choice begins here: A guide to help you understand.
What kind of floor
do you want?
Choosing the right hardwood flooring means first choosing the right type of wood to match the ambiance you seek, as well as your lifestyle. To do this, you need to understand each type of wood's character, hardness and natural appearance.
The Janka hardness scale for wood
The Janka hardness test measures the hardness of wood. The ratings assigned are commonly used as a scale to compare between different hardwood species. The higher the value, the greater the resistance to wear and impact. However, very hard species require more tighter control of the home's humidity level in order to prevent splitting or cracking.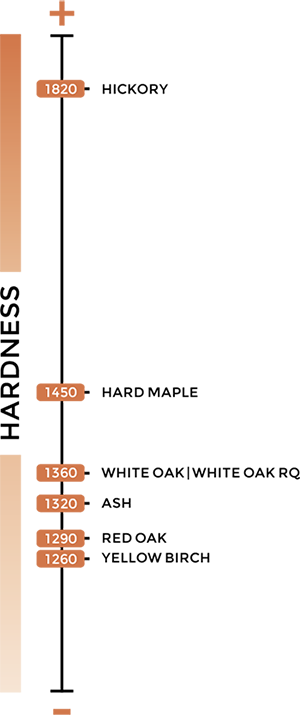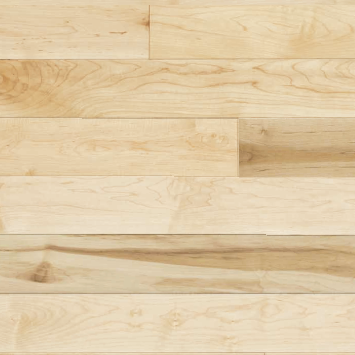 MAPLE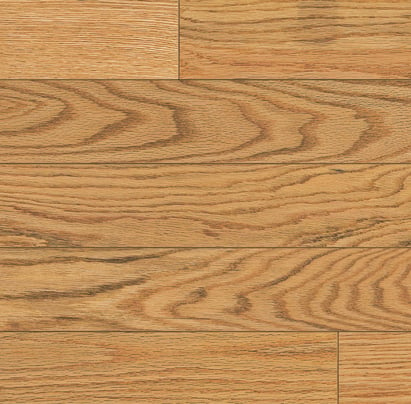 RED OAK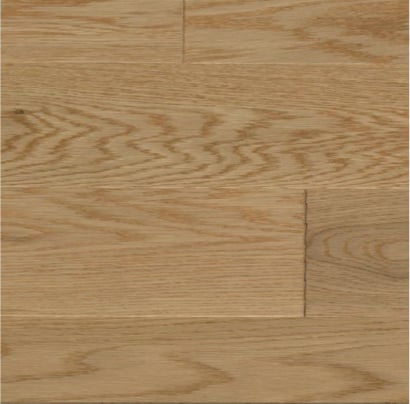 WHITE OAK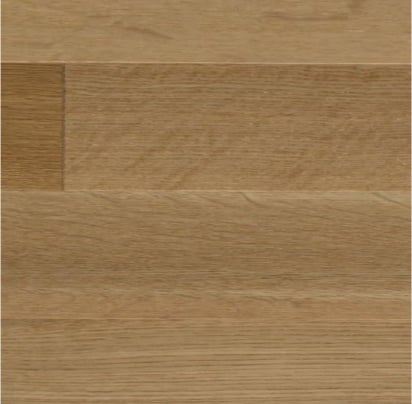 QUARTER SAWN WHITE OAK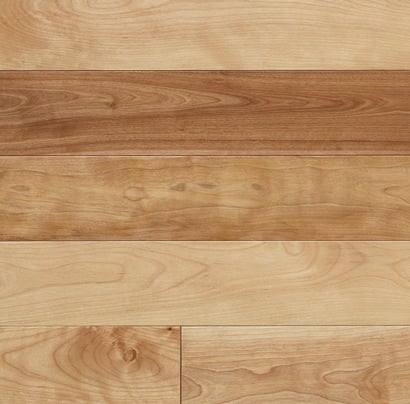 BIRCH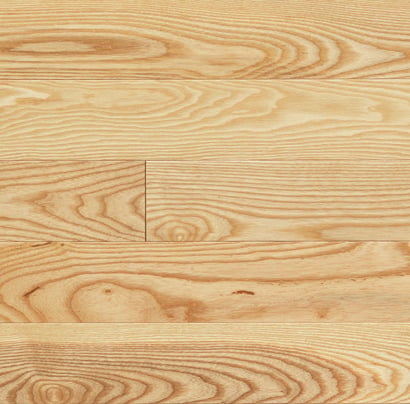 ASH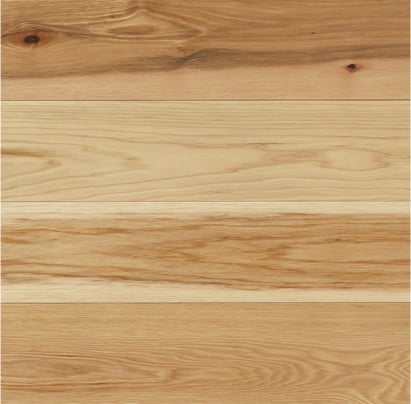 HICKORY
It's strictly
a matter of taste
Let's be clear: the term appearance refers directly and only to your floor's visual characteristics. So no matter what look you choose, you'll always get the exceptional quality for which Preverco is known.
Now, appearance is a choice Preverco has made simple for you. No more gibberish that only experts understand. Our classification features two types of appearance to prevent any confusion.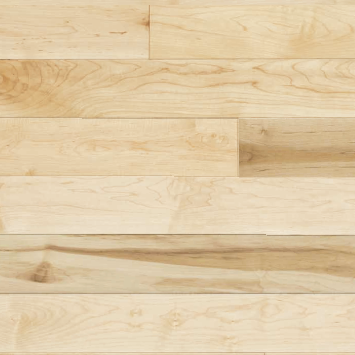 MAPLE
NUANCE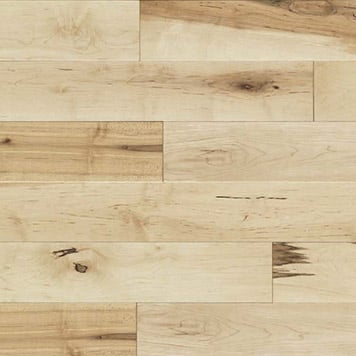 MAPLE
VARIATION WITH KNOTS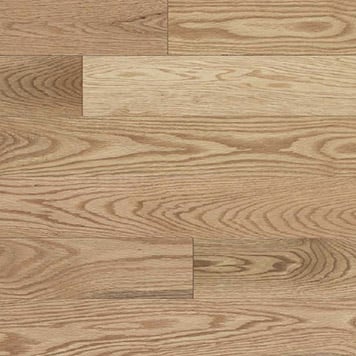 RED OAK
NUANCE
RED OAK
VARIATION WITH KNOTS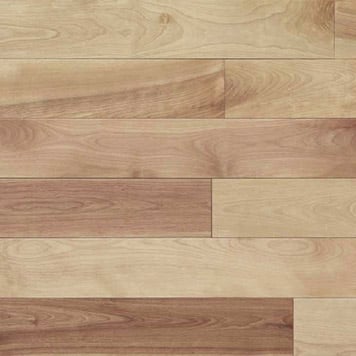 BIRCH
NUANCE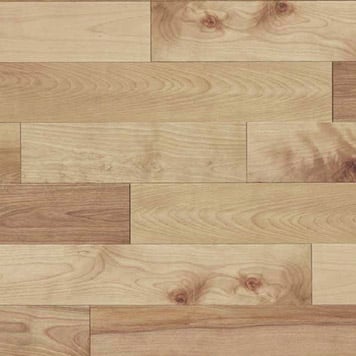 BIRCH
VARIATION WITH KNOTS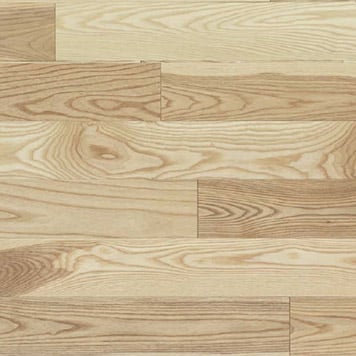 ASH
NUANCE
ASH
VARIATION WITH KNOTS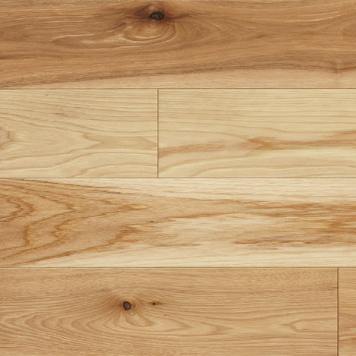 HICKORY
VARIATION WITH KNOTS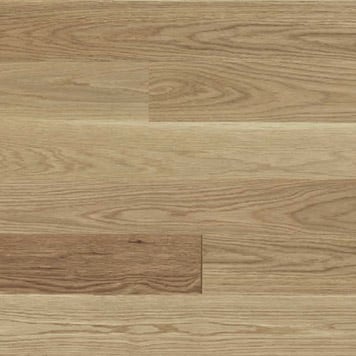 WHITE OAK
NUANCE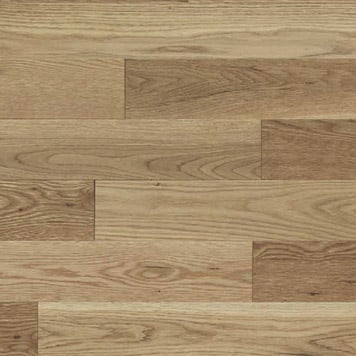 WHITE OAK
VARIATION WITH KNOTS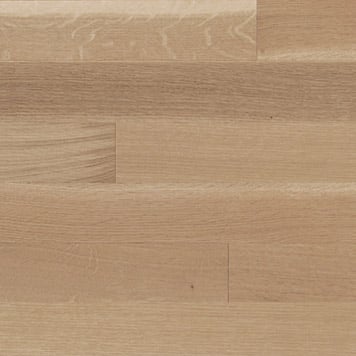 QUARTER SAWN WHITE OAK
NUANCE
What's the difference between white oak
and quarter sawn white oak?
These two types of hardwood flooring are made with the same species of wood—white oak—but their lumber sawing methods are different, as will be the final products.
Cinder-FX white oak
Plain sawing is used to cut rectangular boards out of round logs. The wood is sawn tangentially to the growth rings, forming an angle of less than 45 degrees. The end product is easily recognizable with its arch patterns.
Raw, Nuance, brushed and matte quarter sawn white oak
Preverco's quarter sawn white oak flooring combines two lumber sawing methods: quarter sawing and rift sawing.
Quarter sawing creates boards with straight grain lines that provide greater stability. The boards are cut off from the center of the logs and perpendicularly to the growth rings. The grain angle is between 60 and 90 degrees.
Rift sawing produces wooden boards that are less vulnerable to distortion. The wood is sawn perpendicularly to its growth rings.
What is your relationship with your floor?
A texture is more than a look; it's your point of physical contact with the floor. The texture therefore directly affects your feeling to the touch. It also affects the effect of natural light in the room. More so, it changes the durability of the surface. The choice of wood influences the choice of texture. Some types of wood have a single texture while others offer several possibilities.
SMOOTH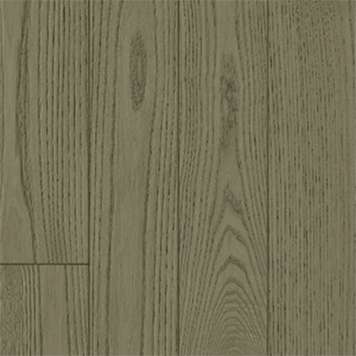 BRUSHED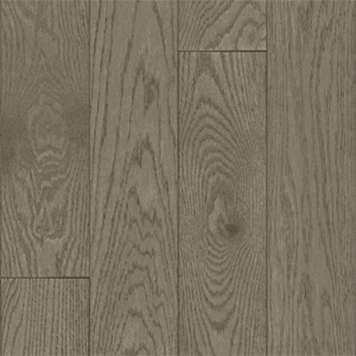 OPEN GRAIN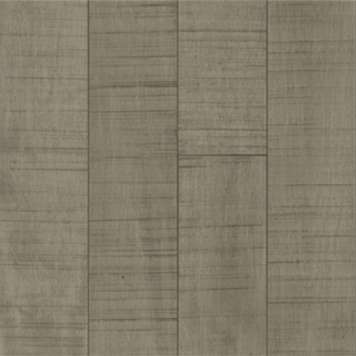 EDGE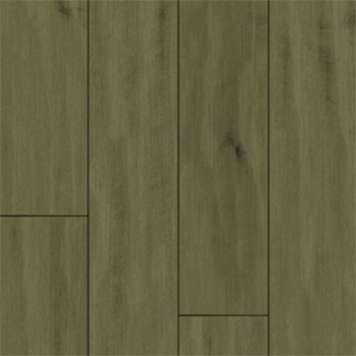 WAVE
Can your floor support
your lifestyle?
To keep your hardwood floor in good condition, be sure to choose a reputable flooring manufacturer. Choose a manufacturer that guarantees a very high-quality surface finish to protect the wood for years to come. The finish will also have a strong influence on the appearance of minor scratches and the frequency of maintenance. Your lifestyle should also be taken into account.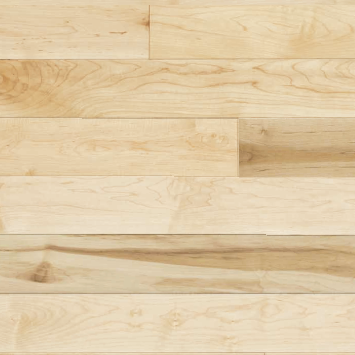 SATIN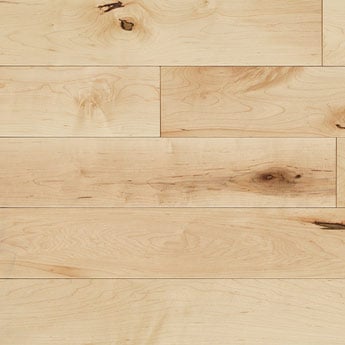 MATTE
Caution
The samples are examples only. Because the wood is a living material, the colours and the textures may vary. A variation may be observed if you compare a sample and your floor.
Before to buy a hardwood floor, be informed about the possible variations relatively to species of wood.